Beards and mustaches have become very popular over the past few years, and this has resulted in a boom in the beard products market.
There are some excellent products available for short, medium and longer length beards, and these help keep your facial hair looking healthy and stylish.
To keep your facial hair in tip-top shape, you are now spoiled for choice when it comes to beard products to use.
Here at Well Groomed Gentleman Barbershop, our clients often ask us what the best beard balm or oil is, so we have decided to put together this useful article: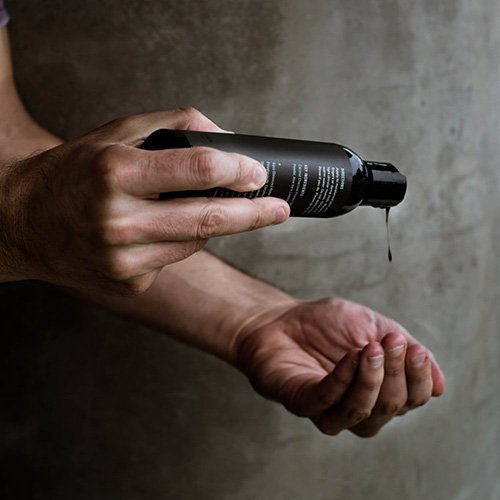 Main Differences Between Beard Balm And Beard Oil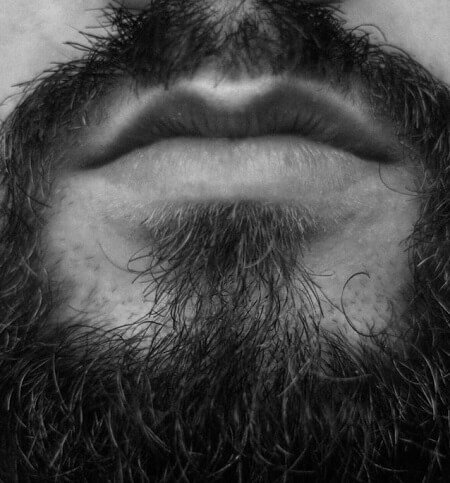 There are some key differences between beard balm and beard oil: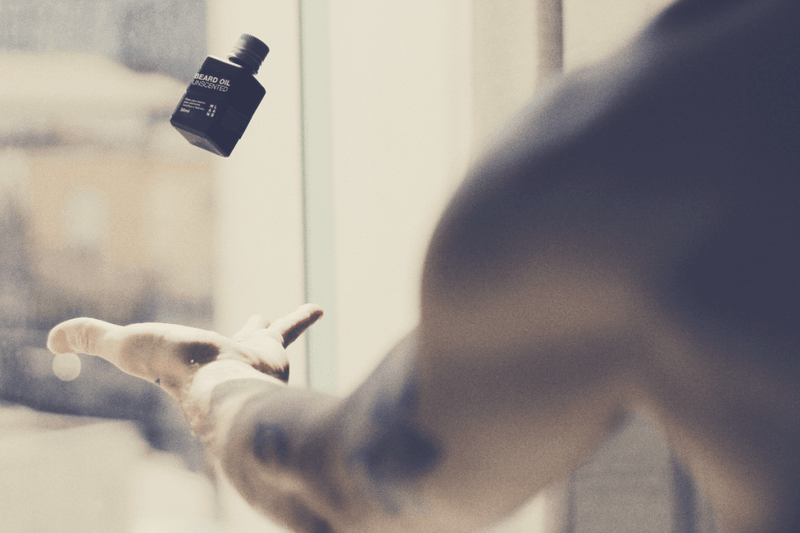 Beard Balm
Beard balm has a firmer consistency to beard oil and this can provide a lot of structure for your facial hair, especially if it is medium to longer length and you want to style it into a specific shape.
Taking it out of the tub or tube, it feels slightly hard and firm, but it becomes easy to apply once you've warmed it up in your hands for a few seconds.
Beard balm is also great for shaping your mustache and any other parts of your facial hair.
Since it will sit on your facial hair for a much longer period than an oil, it's excellent for long-lasting moisturization and if you want a low maintenance solution.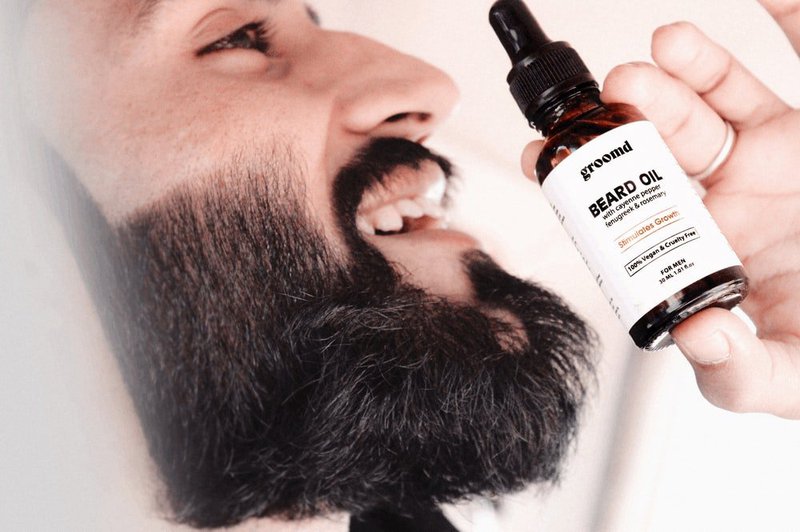 Beard Oil
As you would've guessed, beard oil is thinner than balm, and often contains nice smelling essential oils that can help your facial hair to smell good.
When you apply a beard oil, it also reaches the skin underneath, making it an all-purpose moisturizer.
If your beard is short or in the stubble phase, an oil is best as it can help prevent itching, flaky skin and redness.
A word of caution, though: if you have oily skin that breaks out easily, you might want to restrict the amount of beard oil you use.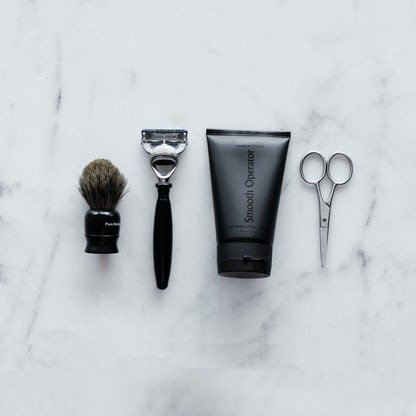 Do I Need To Use A Beard Balm Or Oil?
Like everything in life, whether you use beard oil or balm is entirely up to you and a very personal choice.
Some guys love the firmer texture of a beard balm and its ability to style the facial hair into their desired style.
If you do not need your beard product to moisturize the skin underneath, then a balm would be your best bet.
Other guys might find that beard oil is too greasy and makes their skin break out. This is not a good look and if this sounds like you, a balm would be better for you.
Guys with dry and irritated skin (or eczema) do better with a beard oil as it helps the underlying skin to look healthier and more moisturized.
Can I Use Beard Balm Instead Of Beard Oil?
When choosing a beard product, it's always better to select the one that is most suitable to your beard length and moisturization requirements.
However, if you normally use a beard oil and you only have a beard balm available (and vice versa), it's perfectly fine to swap them out.
That being said, you might not get the optimal benefit from your beard product by using one that isn't ideal.
For instance, if you have stubble that makes your skin itchy, using a beard balm may not help with the itching as effectively as an oil. Conversely, a beard oil won't allow you to style your beard or mustache as well as you would with a balm.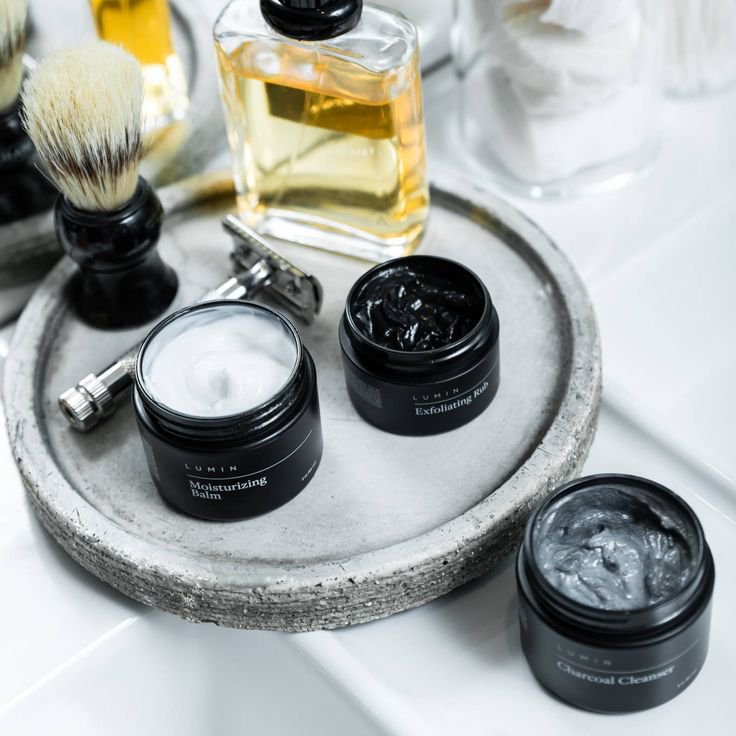 Is It OK To Use Beard Oil And Balm Together?
Yes, it is fine to use a beard oil and balm together, as long as you use them in the right order.
When applying any facial or hair product, it's always better to apply the one with the thinner consistency first.
This means that if you're using a beard balm and oil together, you should start with the oil (preferably just after showering when it will absorb more effectively into your skin and facial hair).
After this, leave the oil to penetrate the skin and hair for a few minutes, and then apply a small amount (pea sized is best) to your beard for styling purposes.
Is Beard Oil The Same As Beard Balm?
No, beard oil is not the same as beard balm.
In terms of functionality, the two are very different. Beard balms are great for styling longer-length or medium-length beards and mustaches, and also for taming flyaway hairs.
Beard oil is more suitable for guys who are growing their stubble out as it helps with "stubble itch" and keeps the skin moisturized more effectively.
Should I Use Beard Oil Or Balm Everyday?
Yes, once you have decided whether a beard oil or balm is better for you, you should definitely use it everyday.
We recommend using your beard product as soon as you get out of the shower as this is when skin and hair is most receptive to moisturizing products.
If you find that your beard feels dry after a few hours, you might want to reapply the product.
Can I Use Beard Balm To Style My Hair As Well?
Great question!
Most guys like a minimalist hair and skincare routine, and being able to use a multi-tasking product is a definite plus.
Although beard balm has been designed for use on facial hair, it can also be used to style your hair if you don't want to have too many products cluttering your bathroom, or you are in a hurry.
Conclusion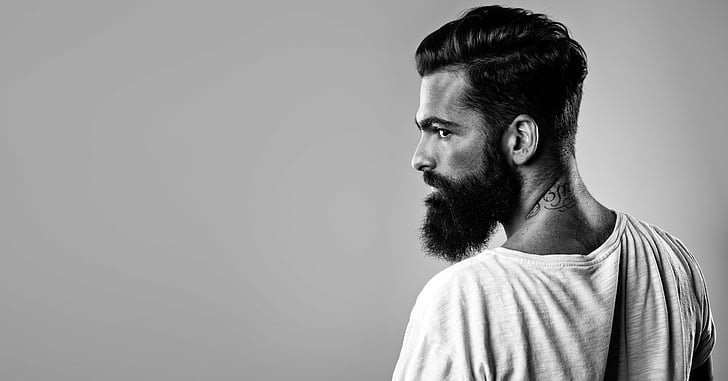 As the best barbershop in Miami, Well Groomed Gentleman Barbershop can answer any other questions you might have about using a beard oil or balm.
If you need further advice about the best beard products, come in and see us in store and we will give you a great recommendation!
Trying to decide what length or style to grow your facial hair? Well Groomed Gentleman Barbershop has an extensive catalogue of modern and ultra-cool styles that you can choose from.
One of our stylists can create the perfect look for you, and then give you some excellent maintenance tips so that you can keep the style for longer.
We look forward to helping you make a positive change in your life!